This article is part of a series on: Making Money Online with Freelancer.com
I am a building designer working in Australia. I place all my hand drawings to CAD conversion projects on Freelancer.com. The main reasons are it's cheap, good and I have only had positive experience's. I will show you a real project completed to prove Freelancer.com is really good for getting this type of work done.
The CASE STUDY
The Brief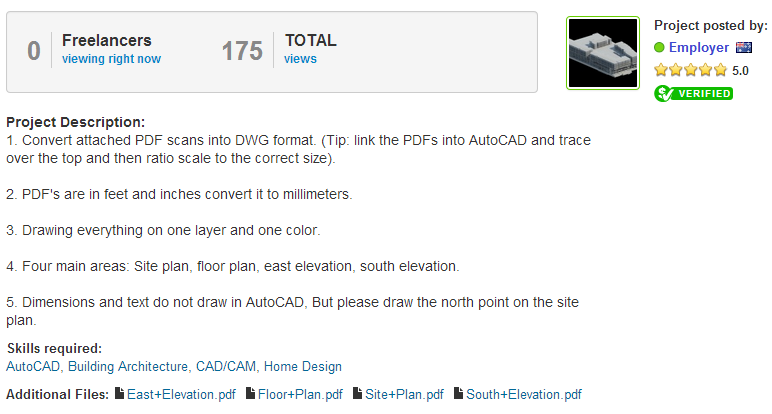 The Original Drawings
The original house plans, elevations, site place etc where of poor quality. Here is the, hand drawn floor plan, I scanned and sent to the freelancer: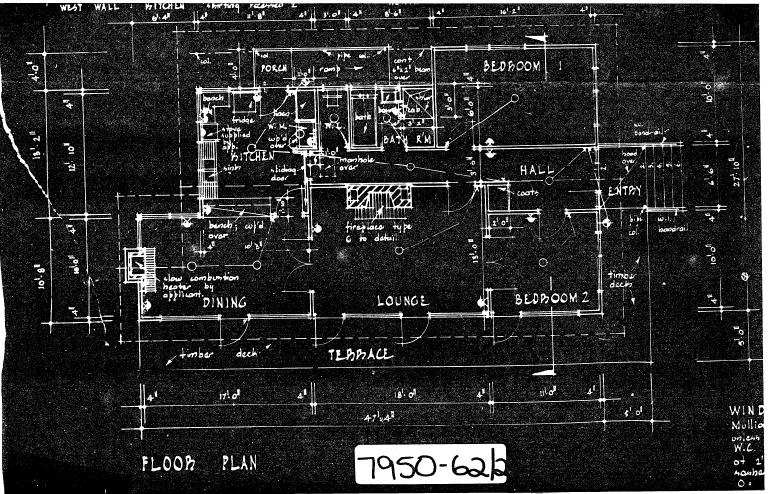 The Result
Here is a screen shot of the AutoCAD DWG CAD file sent back to me by the freelancer: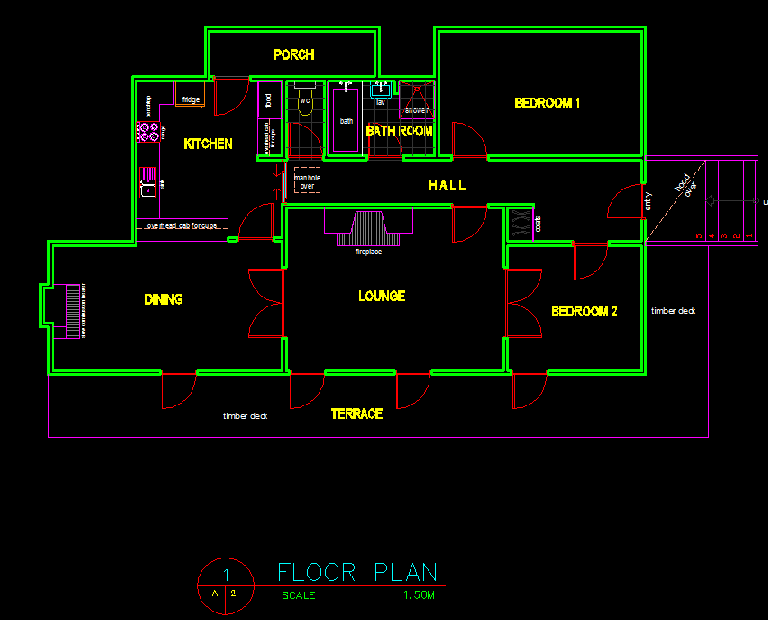 Very good start to this project for us. The freelancer also completed building elevations and a site plan. We then went to site to check dimensions and do a general QA check etc. We made these changes ourselves, but could of used the freelancer. Getting the CAD conversion done first saved us heaps of time. And made for a more profitable project.
Download the DWG files in this case study: CAD conversion from hand drawing.zip
The Cost
How of the big one, how much did this cost us?
Answer: $30 AUD
WOW!
Next in this series of articles is my second way to make money online with Freelancer.com. My number two money maker: WORK….