Eerrata for AWS (American Welding Society) A2.4-98, Standard Symbols for Welding, Brazing, and Nondestructive Examination.
This is the correction to the Welding Symbol Chart for AWS A2.4-98, pages 106 and 107.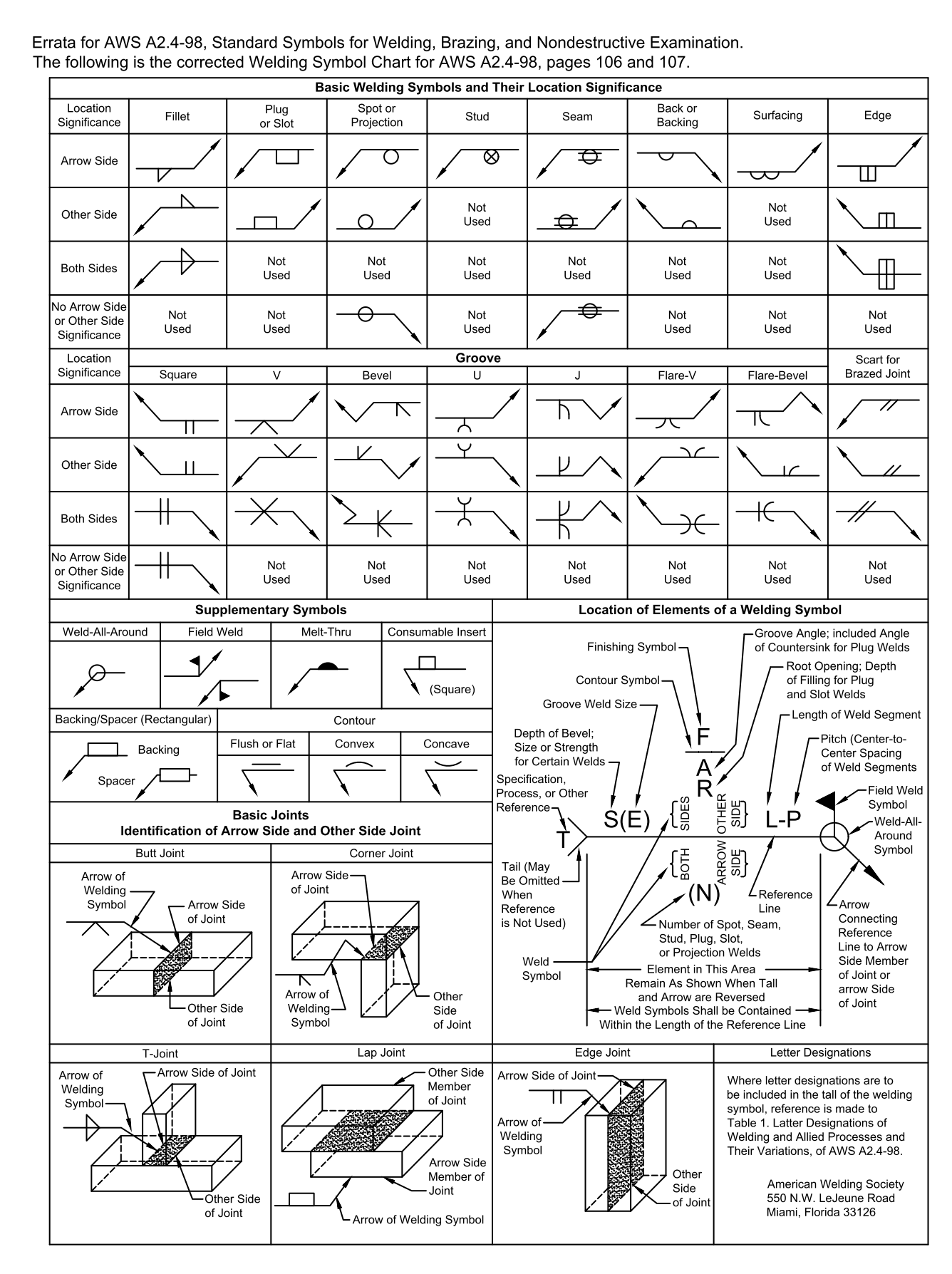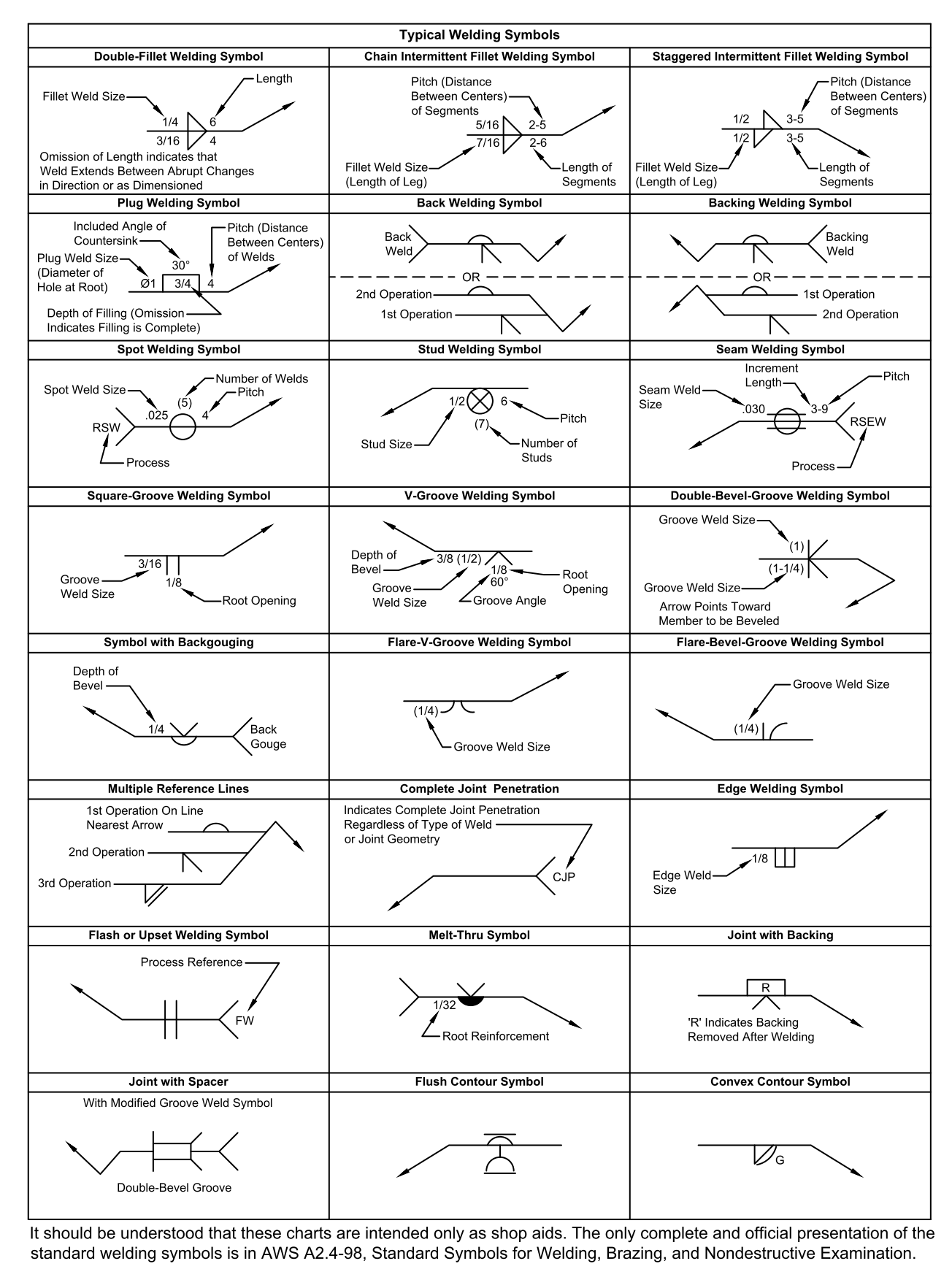 What is drawn?
A chart of the basic welding symbols and their location significance.
A chart of the supplementary symbols.
A drawing of the location of elements of a welding symbol and how to put it all together.
Isometric views of basic joints identification of arrow side and other side joint examples.
Typical welding symbols examples.
Download an AutoCAD DWG version of the Weld Symbols Chart
Download a PDF of this DWG file (1 of 2): AWS A2.4-98 Standards Symbols for Welding Bracing and Nondestructive Examination Page 106
Download a PDF of this DWG file (2 of 2): AWS A2.4-98 Standards Symbols for Welding Bracing and Nondestructive Examination Page 107